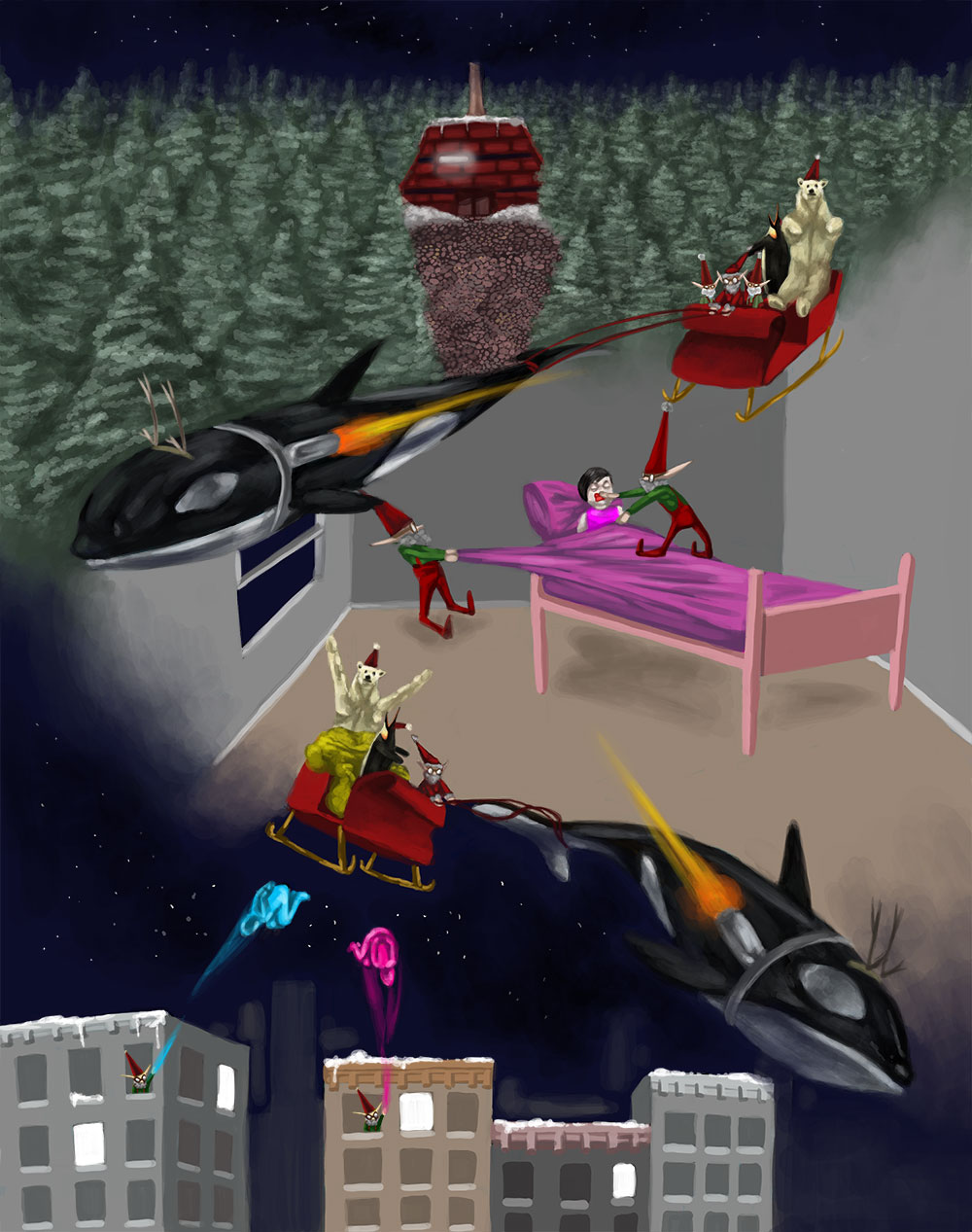 The elves would surmount their kidnapping amount
They even lost count of the abducted.... without a doubt.
After accomplishing their goal they returned to the North Pole.
The kids would do as they were told because they weren't really old.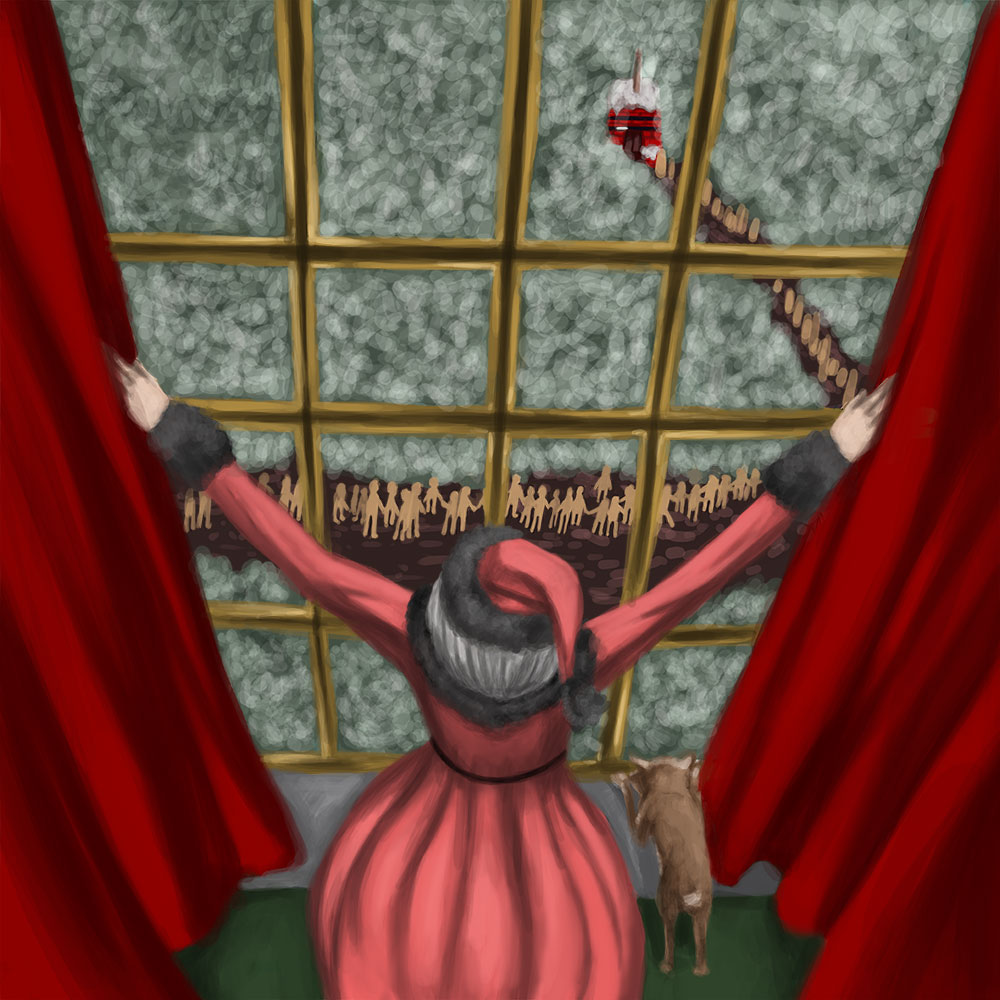 The kids formed a line to the factory confine.
The elves were out of their mind, they were striking across the spine.
The line of kids could be seen, even by the north pole's queen
Mrs. Claus thought it was obscene, this was not foreseen.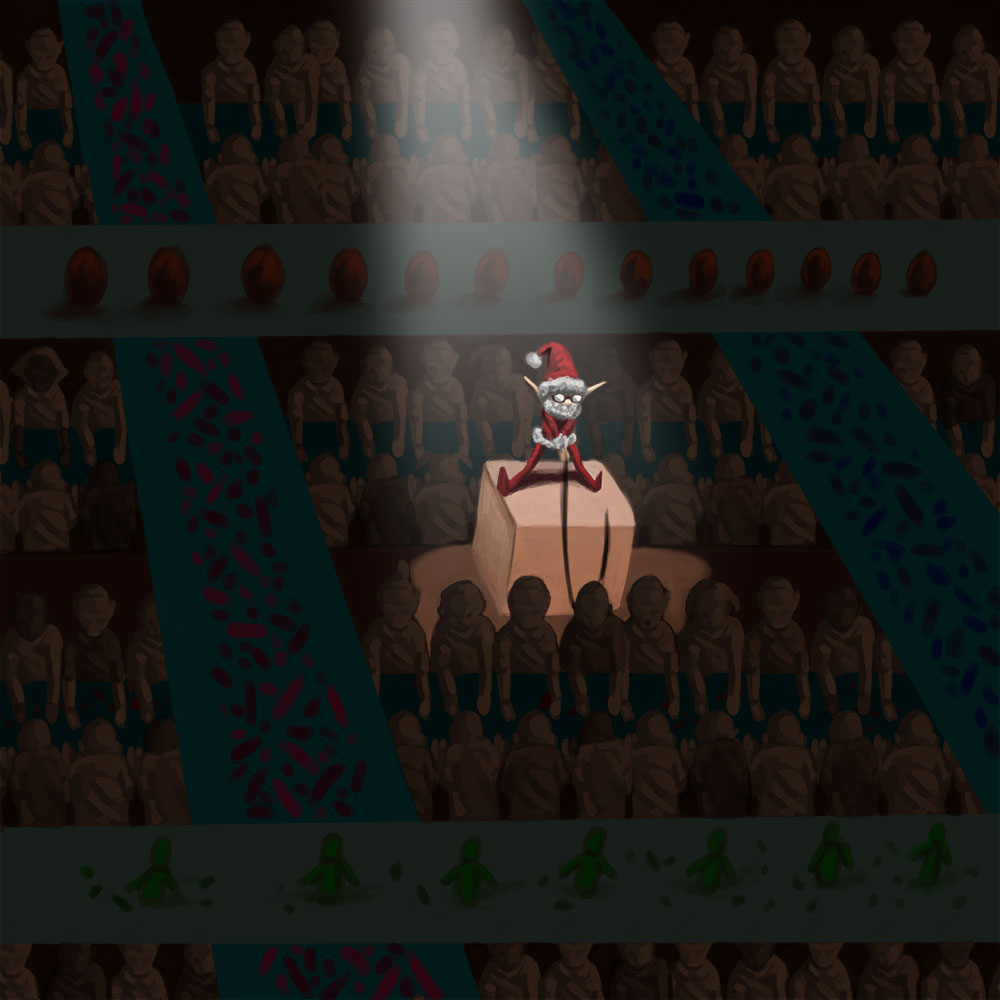 The kids could not be saved, not even the ones that behaved.
Santa elf was amazed at how he was paving the way.
The kids would obey even if it wasn't conveyed.
Production was well underway to finish by christmas day.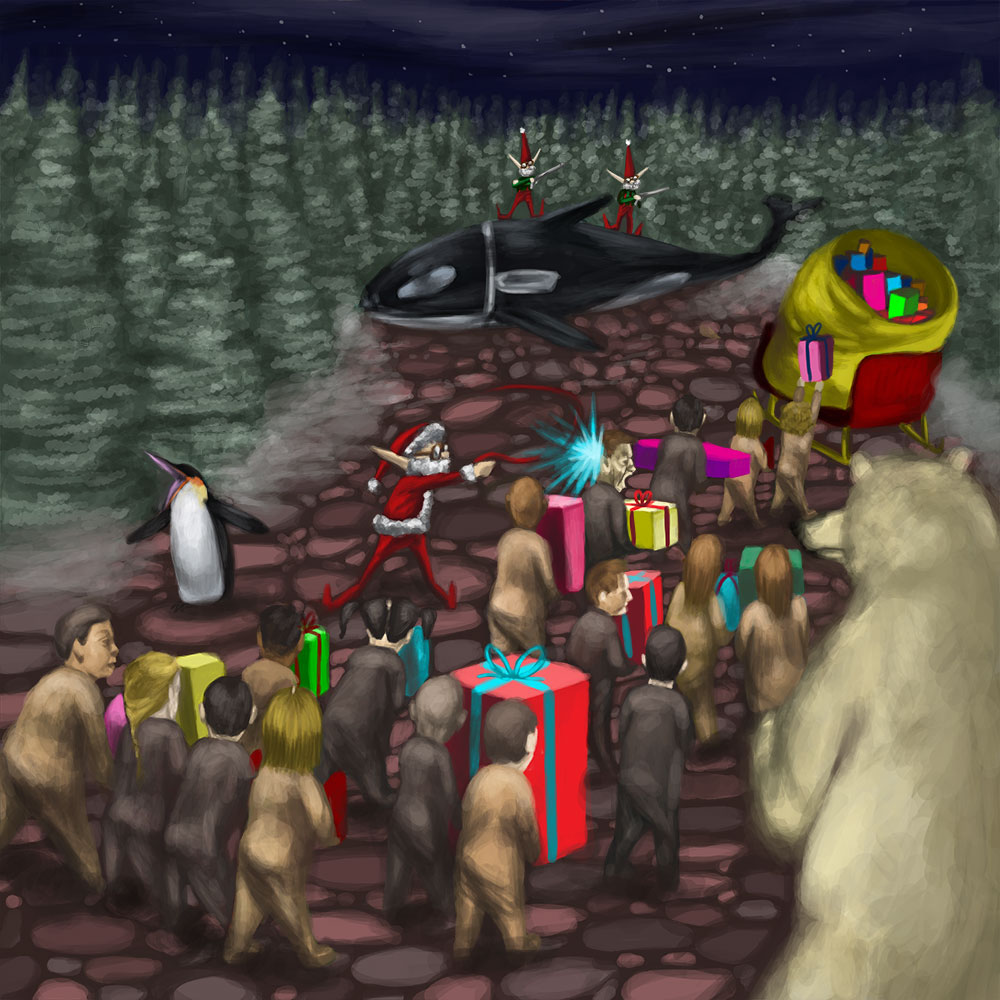 On christmas night, outside the factory lights
the kids were in a fright as the elves whipped them for delight.
The elves were doing no favors with their behavior
as back breaking labor became even greater.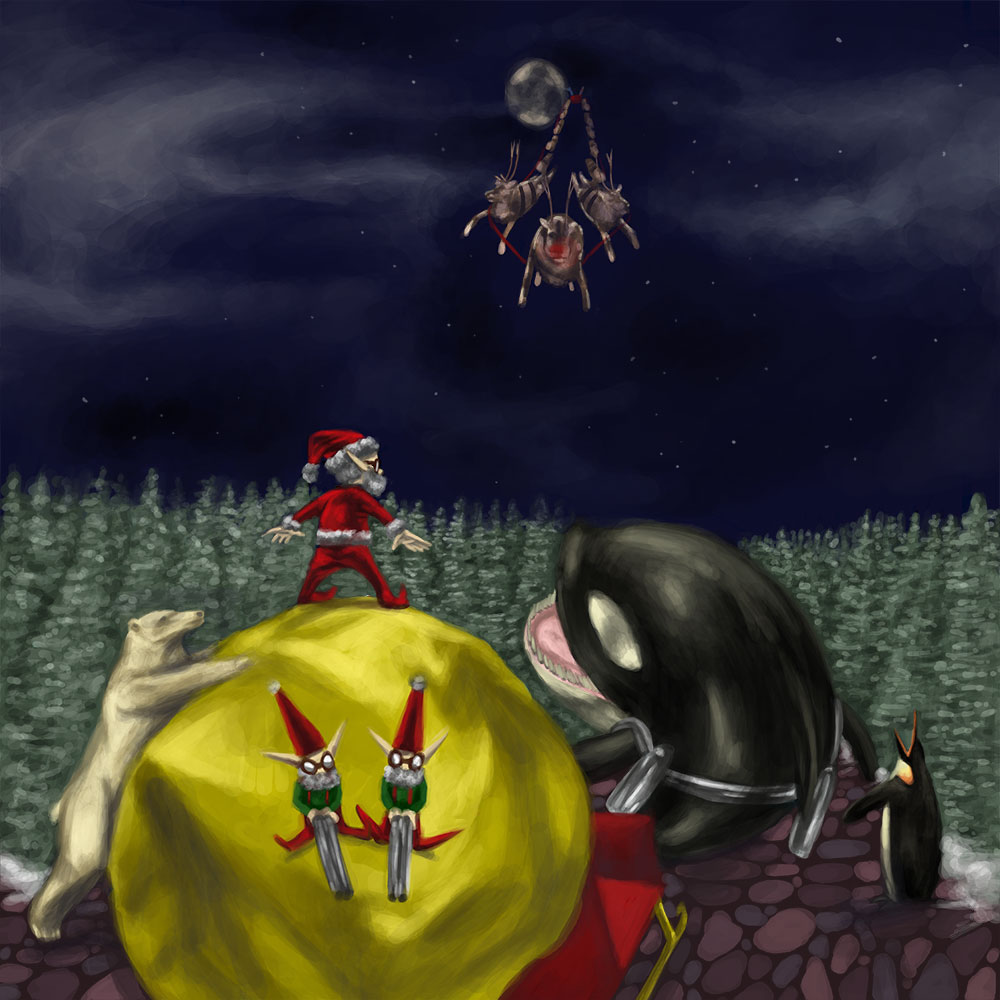 Claus came thundering through sky, chanting a war cry.
Her sleigh was nice and high, she could be seen with the naked eye.
She came face to face with the elf who changed that place
and she wanted him to embrace "falling out of grace"

Her plan was simple:
- Turn the elves into a bunch of cripple.
- Destroy the Santa elf, who was a symbol.
- Free the children from slavery which was sinful.