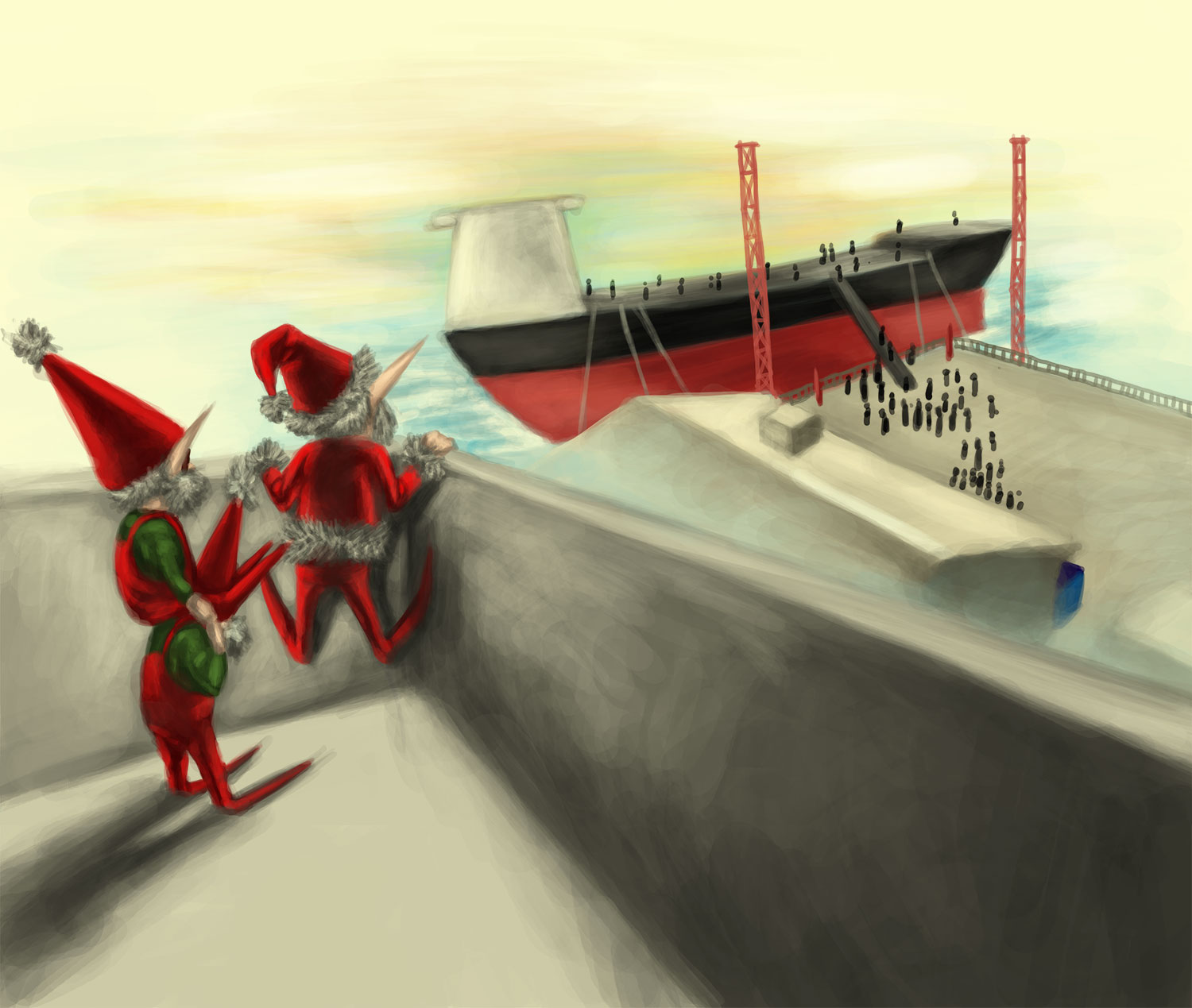 With no way to go home, the elves were stranded and alone
they roamed and roamed stopping at a tanker which was postponed.
The idea to board the ship entered their minds really quick
they had to get a grip to the arctic was the trip.

The elves sneaked onto the tanker helped by it's anchor
there was no longer anger because leaving was the answer.
As the ship sounded its horn, the elves felt reborn
"This trip we'll never mourn….We'll never do this " was sworn.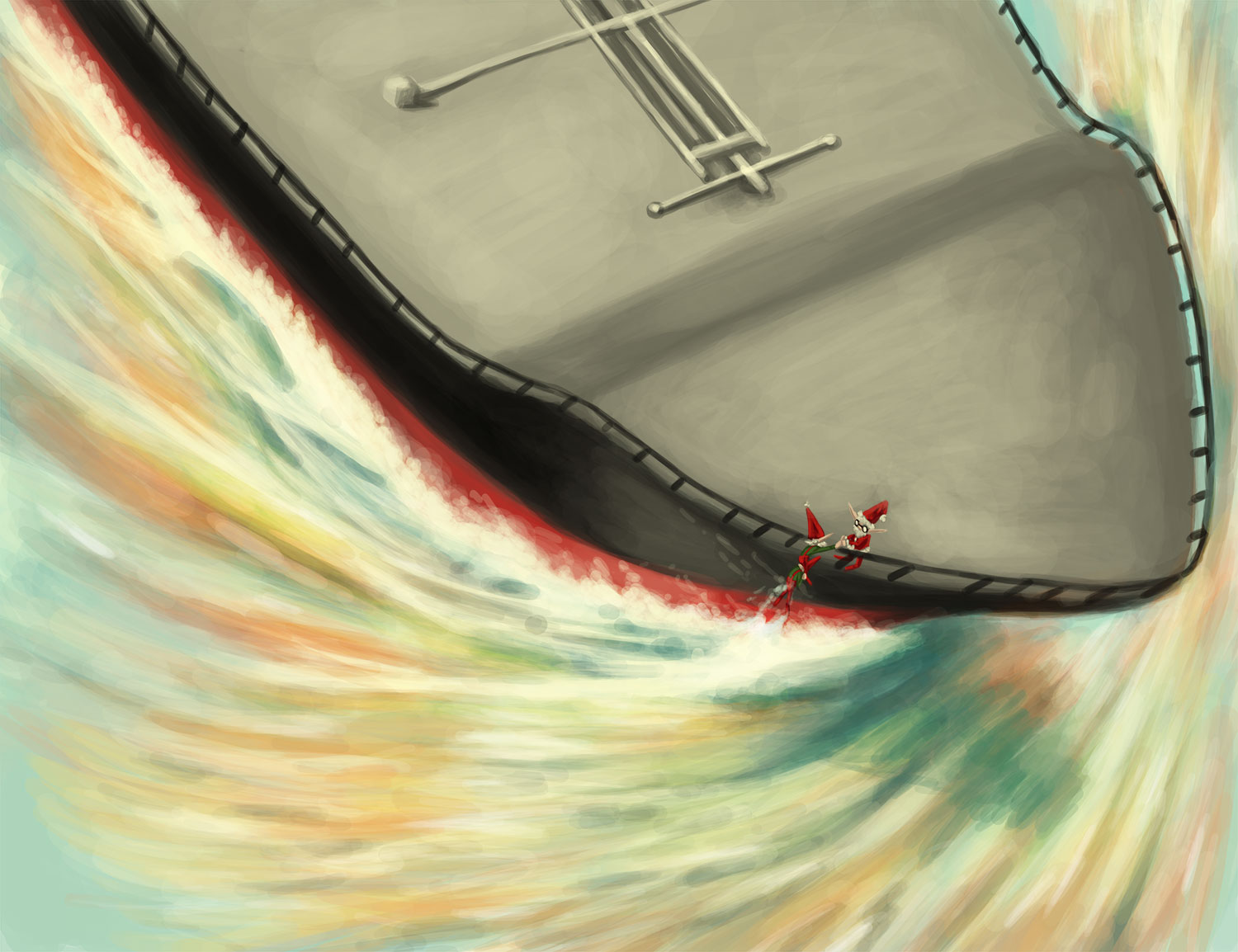 The temperature took a dip close to the northern tip
floating ice strips, difficult to see from the ship.
The elves took notice, the arctic was hopeless
they felt it was bogus but the ice was at it's lowest.
The glaciers were melting and it was overwhelming.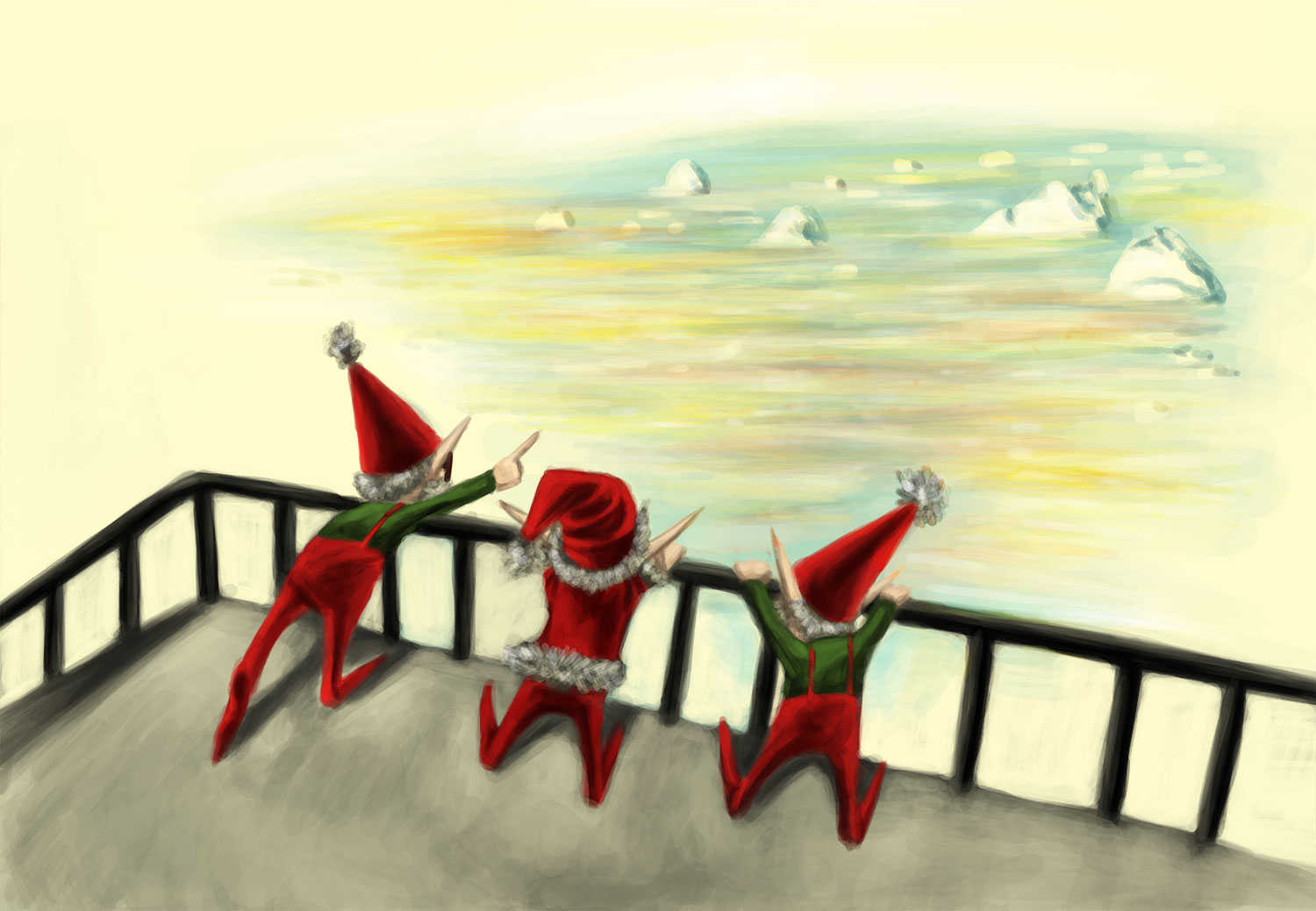 The elves leapt into the ocean in one swift motion
the north pole was being stolen, the arctic was no longer frozen.
Swimming up to the north pole they made a new goal
they had to control global warming as a whole.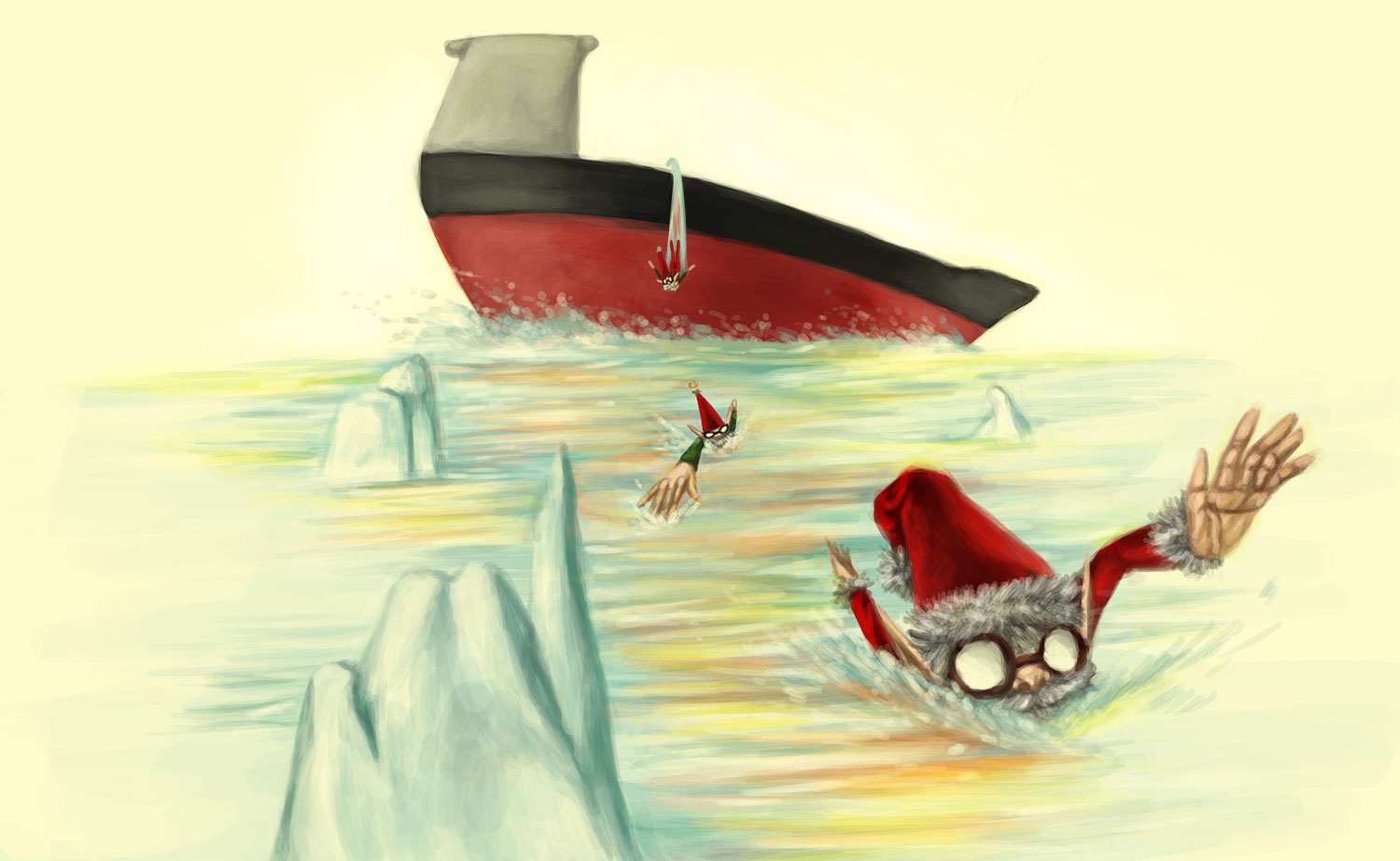 They stumbled upon an orca whale which told them a tale
the melting ice unveiled the fragile ecosystem which was derailed.
The animals paid the price for the vanishing ice.
Especially the polar bears which could go nowhere
the penguins were all scared the vanishing ice was a nightmare.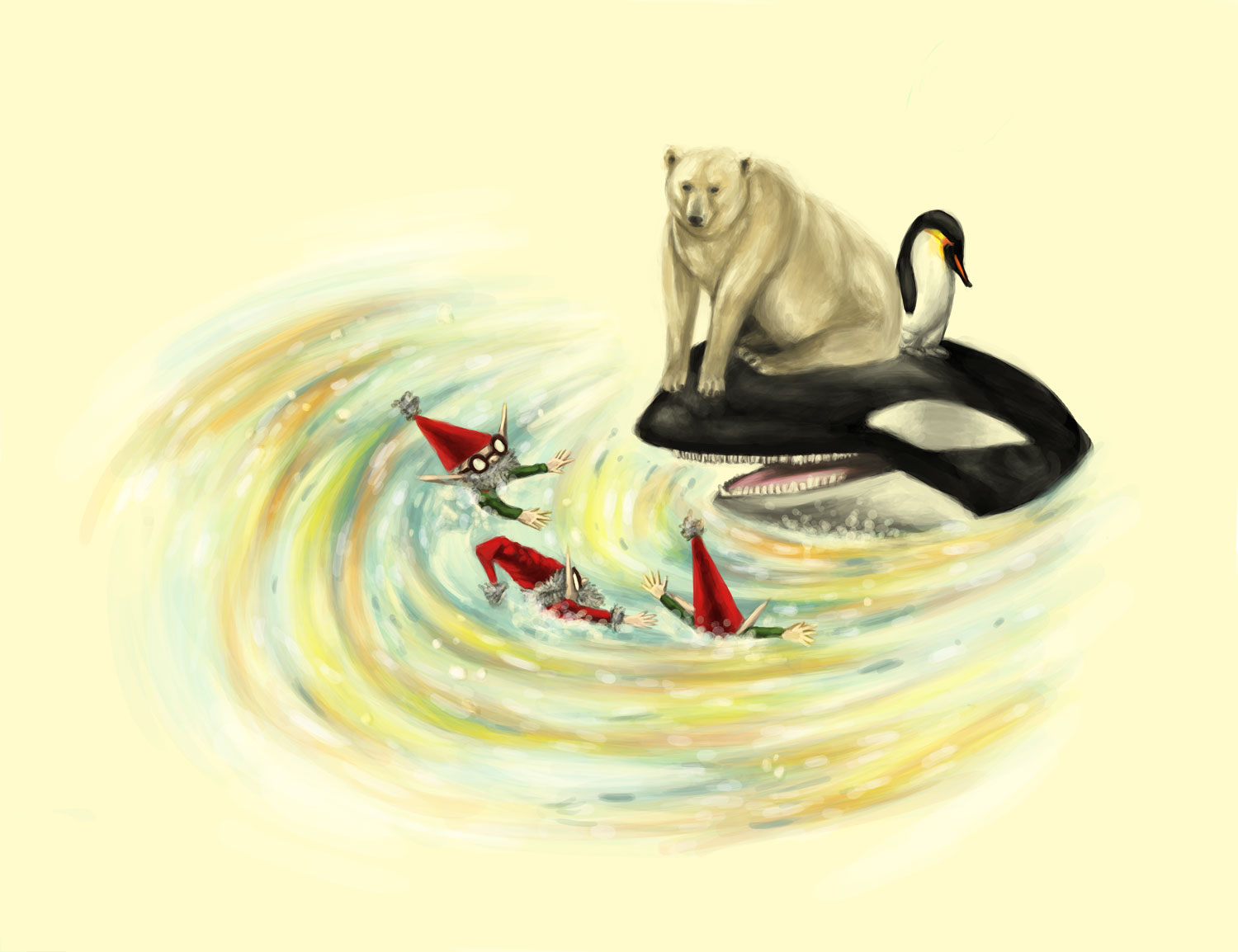 The polar bear pointed and declared "We better be beware"
the penguin looked with a glare... they all felt hot air.
Clouds of heat were at their feet.
they weren't discrete, the animals were dead meat.

Surrounded by clouds the bear spoke out loud
they would not bow, this they all vowed.
The bear told the story of the old forest glory
within a couple of months the waters would trump... leaving the forest a watery dump.